If there is one word that could describe Scandalized, it would be "Daebak!"
I had the ebook version of Scandalized sitting in my Kindle since Tara Frejas announced that it was free for a limited time. Suffice it to say I set aside reading it while I finish my ever-growing pile of To-Be-Read print books.
Until #SummerCrush was released–A three-story masterpiece from three of my favorite #romanceclass authors. They all said it was a stand-alone thing. That we don't need to read the other novels to understand the stories in the anthology.
But Tara dangled another bait which I willingly took. She developed the quiz where your choices will tell you who among the boys in the anthology you'd most likely fall for. It's called Who is your Summer Crush.
I got Jo Yihwan, prompting me to follow East Genesis Project on Twitter. And then there was that post that had me fan-girling over Yihwan-oppa, I felt bad I couldn't strike up a worthwhile conversation with a fictional character because I basically have zero knowledge about him. (FYI. I'm really close to writing a fan fiction about him, hihihi.)
So… I caved in and finally read #Scandalized hoping to know more about my fictional boyfriend (lol).
From this point, I'll be writing my thoughts in bullet form because as a scatter-brained person, I'll blab away even as I type.
Scandalized is more than a romance story. It:
….is a wish-fulfillment for a Filipina rubbing elbows with the Kpop idols. That's all I'm saying about this.
…gives us a peek of the sasaengs and how scary they are being territorial over the idols. I once read about what this is when EXO had a concert here in the Philippines and news had it that Suho's sasaeng from Japan(?) followed him. I did a research and was shocked at what this fan did! And it was clearly depicted in this story too!
…provides us a clear look at an international idol's life, the controversies they get into and how the PR team deal with it. AND to give contrast, it shows what people behind the idols go through to ensure that the celebrities' image remain pristine. I love that the title is central in the story with one controversy building on top of another until it blows up in the face.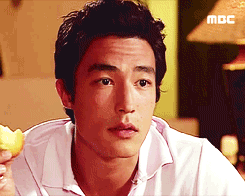 …is basically Korean culture: food, language, Running Man!
But these are why Scandalized is one of my faves now:
This raises awareness about the Bullying and its adverse effects on the victims.
This emphasizes that family (including friends) take care of each other.
"You shouldn't need to light yourself on fire just so you can keep everyone else warm."
"If you plant love of self within you, eventually everything you do will be touched by that love."
I just have to commend Tara on this masterpiece. It's already tough to write about a band, come up with original lyrics to songs, but to write about characters with different culture? There's a great deal of research, immersion and internalization right there!
Simply put, I'm in sheer awe with Tara's talent as a writer. She is as daebak as Scandalized.
PS. I'd like to pre-order the full-blown Romance story of Fi and Gabe please. If possible, steamy, hahahaha. If you want to catch up with the fun, here's the Tweet thread.