The #romanceclass community is launching a lot of new titles this month, including three anthologies. This one is the first to be announced.
I almost panicked when I couldn't seem to download the copy, thinking I was disqualified for the blog tour. But thankfully, I got around that and thus, started reading.
As it is the Holy Week, I find this one timely as I had to come home to the province.
Only the Beginning by C.P. Santi
Is a light and fluffy read that had me grinning and snorting at their text messages.
Andi brings the 'drama'–the girl with a lot of hugot while Martin lightens up the mood, creating a balance in the narrative.
And because donuts!
Although Andi was named the 'hugot girl' in the story, I think the real hugot queen goes to author, C.P Santi for coming up with lines like these:
"…thinking of the future is great and all. But you miss out a lot by not living in the now."
"…happiness is a choice. Happiness is something that just doesn't happen. It's something that you grab on to with both hands."
"…if you like someone, the least you could do is be brave enough to say it out loud."
"Knowing is better than waiting…hoping, dreaming, wishing…only to have all hopes dashed in the end."
Letters To A Boy by Ines Bautista-Yao
I had always associated horses and cowboys with western films. So I was surprised to read about this in the Philippine setting other than Baguio, hehehe.
Also, reading a story in epistolary form is always fascinating. I mean, who doesn't want to receive hand-written letters? But this one particularly triggered my paranoid self. Since LTAB only follows the POV…err…the letters of Tin-Tin to Annette, Annette's responses were not shown. At one point I thought Nicolas was only using codename 'Regina' to actually mean Annette, hahaha.
It's just amazing how the author brings the readers to a roller coaster ride of emotions in a short story and in a form of letters too! One moment I'm slightly kilig, the other, sad, a few times I'm like 'eh, give it up girl', and then later, 'Kyaaa! So kileeeeg!'
And Nicolas… he only wrote a letter once but he made it count! You go, boy! Ikaw na! I hope more boys would learn from him, hehehe.
"But when you realize you want something–something your heart has been wanting all your life but your head took too long to pick up on–you don't want to waste any time."
Drummer Boy by Chris Mariano
I've never been to Kalibo, Aklan or to an Ati-Atihan festival but reading this story brought me to that event. Chris Mariano's words brought everything to life—the colors, the, sounds, the feels, and the frenzy. And I applaud her for that. Her narration has a balance of atmosphere, action, feels…and sounds that I can only associate with cartoons, hahaha.
Reina and Ben is a manifestation of the dilemma most of us have: either to 'go with the flow, take where life leads me' or to fulfill our parents' dream instead of our own.
It also gives us an idea what goes on in a brother or sister's head when their sibling starts dating a barkada. I had  been in this situation I could relive the awkwardness.
"One minute you're my baby sister, the next you're the girl making out with my best friend. I'd rather not think about it."
Also, Red-dy for Your Kiss lipstick should be in stores hahaha.
It is important to note too that I was expecting to read about this kind of drummer at first:
Only to be surprised about that I was going to read about this drummer:
Err, not really this kind of drummer though but you get the point. But I didn't regret reading about Ben the bass drummer at the Ati-Atihan parade because it also talks about Filipino culture and preserving it. I think even in Chris Mariano's novel 'The Cover Story Girl', she has already stressed her advocacy in preserving culture. 🙂
Also, I was kinda hoping Reina and Ben would do a collab performance at Citrus heheh.
One Certain Day by Jay E. Tria
Is pure nostalgia.
From Sailor Moon and Ghost Fighters, to first love and first heart break.
One Certain Day speaks volume about family reunions because of a member passing away and the contrasting effects it has on families.
"Blank space," he repeated patiently. "When someone dies, they leave a space. A spot. A vacancy, if you will. The ones that remain hurry to fill it."

I started nodding. "Interesting way to put it."

"My dad says it also applies to other things. Like when friends leave you, or when someone breaks your heart." Son looked pretty proud of the pearls of wisdom he was scattering about. "You're lucky. It can go in the opposite direction, you know. The blank space dissolving into nothingness."
Yes, you read it right. It's that Son, bassist of Trainman. If that isn't enough of a click-bait for someone who's read and a fan of Jay's Playlist series, I don't know what is because this short story is actually his backstory. And it's a revelation to his full name I'm still in awe whenever I remember.
You'll be surprised at how natural he is at flirting. Effortless dude. No shitty pick-up lines. All genuine and you'll just be kilig whenever he says something.
Jay E. Tria, as in all her works I've read so far, has a way with words that will rope you in for a ride, fill your heart with feels you'll have hearts for pupils, and foam at the mouth due to extreme kilig….then wrench your heart out leaving you teary-eyed and questioning life. A mark of a true writer.
TIP FOR FEMALE READERS: DO NOT READ WHEN YOU'RE IN THAT TIME OF THE MONTH!
Once Upon A Bully by Georgette Gonzales
I've only been to Ilocos once or twice and this one brought me back there! And I'm so excited to read about the Ilocanos as I'm one of them although I grew up in central Luzon and spoke the native tongue in a harder accent.
I'm so happy to read the dialogues where I didn't need anyone's help to translate them, hahaha.
And the food. My goodness! Makapabisin, Apo! 
From bagnet, empanada and Vigan longganisa!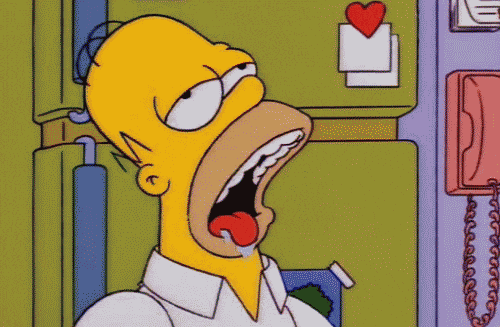 More than this, however, Once Upon a Bully reminds me of a saying 'A boy's snowball will always hit the girl he likes'. Which is the same even for some girls.
While some would make pa-cute to the boys they have crushes on, other girls with stronger personalities will go for actions that they could pass off as aggression or in this story's case, bullying. I guess because they are too shy to admit they actually like the boy.
"I think the reason I bullied you was because I had a crush on you then, and I just didn't want our classmates teasing me."
I like that Bridgette was remorseful for how she acted and that she apologized, too, giving them both closure and a chance to start anew.
Fate indeed, has a funny way of bringing people together.
Back to the Stars by Agay Llanera
I read a review somewhere that said Ms. Agay writes like a dream. I would have to agree.
Her words are weaved smoothly, tugging at your heartstrings along the way, you find yourself turning the pages and before you realize it, the story's finished and you want more.
And I loved the shorty story even more because it's another story that has Ilocano dialogues in it! I swear, I wouldn't have guessed the etymology of Leah's childhood nickname until it was mentioned in the story!
Back to the Stars also presents the dilemma of wanting to achieve one's dream:
"Wanting something so bad, it feels like dying to let it go."
Life was about reaching the next step, the next goal, the next dream.
And about letting go.
"Because you can't move forward if you don't let go. Don't think about the past. Don't hold on to things that are no longer around. It's pathetic, pining for the things you can no longer have."
"Some things are worth holding on to. Worth coming back to."
If Ms. Agay would write a longer version of this one, I'd like to reserve a copy 🙂
Actually, if all the six authors would write the full-length novels of their stories in this anthology, I will reserve a copy. You should too. 🙂